HOLIDAY HAPPENINGS @ BLISS 101

LEGENDS OF ENCINITAS: Sunday, Dec. 9th – 3-6 pm
Join us for an afternoon of live music (Cody, Encinitas' own "Justin Bieber"), local artists (Wade Koniakowsky, Julie de la Garza & Morgan Von Drak), Book Signing by "Legends of Encinitas" author Allison Burns, The Cardiff Kook Calendar artist (Fred Cardwell); spiced cider, eggnog and some arts and crafts for the kids!
Menehune/Pac Station HOLIDAY Party: Weds, Dec. 12th 5-8 pm
Bliss 2nd Annual Menehune Party: Keike Hula, Music, Arts/Crafts, Cookie Decorating, Haupia Cupcakes & the launch of a very special holiday sale. Also marks the 1st "Neighborhood Nights" party at Pac Station – SANTA, music and all the tenants will be having fun stuff going on.
DUDE'S ((shopping) NIGHT OUT: Weds, Dec. 19th – 6-9 pm
Beer, chips and no holiday music! Let us be your personal shoppers & get your last minute shopping done. Have your wife, girlfriend, daughters call or stop in with their Bliss wish lists now & on the 19th we will help you find everything you need. And wrap your Bliss purchases too!



New This Season: Holiday Wish List Registry


What's on your WISH list @

Bliss

101

this year?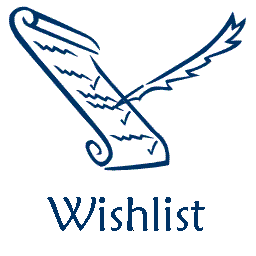 Call or come into the store and let us know what you would like on your wishlist
so that your loved ones can come in and check with us and we will direct them to what you love! They can even get your gift fully wrapped right here so it can come home as the wonderful surprise its meant to be! info@bliss101.com

---
make sure TO LIKE us on Facebook to get our daily holiday specials!